The Marin Chapter of  Citizens' Climate Lobby
supports all effective and socially just efforts to draw down CO2 emissions and reverse climate change.
Our strongest advocacy is for a national, annually escalating
carbon fee and dividend.
This policy will help enable and accelerate the development of renewable carbon-free technologies. The Marin Chapter meets each month (currently on-line) to discuss the economics of carbon fee and dividend and the current political climate for legislation. Our chapter president is Peter Joseph and our Steering Committee includes knowledgeable journalists,  economists, energy professionals, community organizers, and others from Marin County.
An Overview of Carbon Fee and Dividend:
Place a steadily rising fee on the carbon dioxide (CO2) pollution from fossil fuels: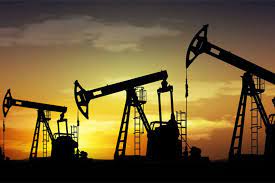 Collect carbon fees (taxes) from the fossil fuel industry for the extraction and import of oil, gas, coal.
Start the fee at $15/metric ton of CO2- equivalent emissions of fossil fuels, escalating by $10/metric ton each year.
Return 100% of the net fees directly to households as a monthly dividend:
About two-thirds of Americans will receive more in dividends than they will pay in higher prices caused the portion of the fee that the fossil fuel companies elect to pass along.
The monthly household dividend will inject billions into the economy, protect family budgets, free households to make independent choices about their energy usage, spur innovation, and build aggregate demand for low-carbon products at the consumer level.
Impose a border carbon adjustment (BCA) on commodity imports from countries that lack a meaningful carbon price. This levels the playing field between the US and trading partners:
The BCA will (1) discourage US businesses from relocating where they can emit more CO2 and (2) motivate other countries to adopt similar carbon pricing policies.
An Important Bill in Congress:
HR2307 is the "Energy Innovation and Carbon Dividend Act".
This bill will impose a fee on carbon extraction and give the revenue back to U.S. Citizens.
HR 2307 currently has 95 Congressional Cosponsors and counting.
Including our own Jared Huffman.
Upcoming Events:
Our Next Monthly Chapter Meeting: May 14th at 9:00am.
Each month we meet to discuss the current status of a climate change policies and specific steps we can take to encourage the reduction in CO2 emissions.
Coming Soon: zoom link.
The Monthly National Call May 14th at 10:00am.
Each month, Citizens' Climate Lobby members from all chapters gather locally for a monthly meeting where we educate ourselves by listening to a guest speaker.
Jad Daley, President and Chief Executive Officer, American Forests
Joel Pannell, Vice President of Urban Forest Policy, American Forests
Jad Daley leads the strategic direction of American Forests and serves as its "chief engagement officer" in building diverse partnerships to advance American Forests' mission.
Joel Pannell oversees efforts to build and promote American Forests' positions on a range of urban forest policy and related social equity issues. He works to build and maintain relationships with policy makers, senior government officials, partner organizations, key stakeholders and other related entities to advance policies centered at the intersection of urban forestry and social equity.
Increasing the number of trees is an
effective means to store carbon that also has bipartisan support. But the preservation and planting of trees isn't just a way to remove carbon dioxide from the atmosphere. It's also a way to foster environmental justice by improving the quality of life in urban areas where people of color are often marginalized.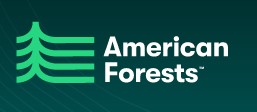 Joining our national call this month from American Forests are Jad Daley, President and CEO, and Joel Pannell, Vice President of Urban Forestry. They'll discuss American Forests' work with tree cover in American cities, which is often determined by income and race, and the work their organization is doing to restore forest health across the U.S., Mexico and Canada.
The CCL June Conference is Back!
Sunday June 12 – Monday June 13, 2022
Pre-conference optional sessions Saturday, June 11
Omni Shoreham Hotel, Washington, D.C.
Join the finest climate advocates in the world
We can't wait to see you! Catch up with old friends and make new ones, learn new skills, hear from expert speakers in person. There's no better way to recharge yourself and spark your climate advocacy.
Keep Congress focused on a healthy climate
Together we've pushed climate change to the top of the priorities in Washington, DC. And, we'll keep showing up until Congress passes strong climate policies like a price on carbon and we see declining emissions in America. This year's conference coincides with an international week of action, including virtual lobby meetings across the world.
Keynotes include:
Senator Sheldon Whitehouse, Mark Reynolds, CCL Board Member, Alex Bozmoski VP of Programs DEPLOY/US, Wandra Ashley-Williams, Maryland Regional Director, Climate XChange, Clarence Edwards, Legislative Director, Sustainable Energy and Environment, Friends Committee on National Legislation, and Alex Flint, Executive Director, Alliance for Market Solutions.
About Citizens' Climate Lobby in a Short 2 Minute Video:
White Papers and Articles that can help you better understand Carbon Fee and Dividend:
Written testimony to the Senate Environment and Public Works Committee following its March 23, 2022 hearing on Promoting American Energy Security by Facilitating Investments and Innovation in Climate Solutions.
"Prosperous Sweden, which first introduced carbon taxes in 1990, today emits only a third as much carbon dioxide per dollar of gross domestic product as the United States."
"Three pending climate bills would achieve Biden's bold climate targets, satisfy budget reconciliation criteria, and meet the all-important political criterion of achieving public support."
"While a steadily rising fee on fossil fuel pollution helps deliver swift and meaningful environmental justice, the dividend delivers a remarkable measure of economic justice."
"Here's a way to manage both fossil fuel lobbying power and the economic impact of a rapid reduction in fossil fuel use: get the fossil fuel companies to PAY individuals to stop using their products."
Who Supports Carbon Fee and Dividend in Marin?
Marin organizations who have endorsed HR 2307, the Energy Innovation and Carbon Dividend Act currently in Congress:
Marin Board of Supervisors
College of Marin Board of Trustees
Canal Alliance
MCE (Marin Clean Energy)
SolarCraft
Turning Green 
Indivisible Marin
Mike's Bikes
Marin County Bicycle Coalition
Good Earth Natural Foods
KW Botanicals
Jayli
EcoRing
Crook Beales Design
Simple Solar
42 members of the Progressive Caucus
14 members of the Congressional Black Caucus
13 members of the Congressional Hispanic Caucus
29 members of the Congressional Asian American Caucus
Support for this legislation continues to grow.
Take Action Right Now:
Join Citizens' Climate Lobby to stay up-to-date on events and information regarding climate action. This is also a great way to connect with the community.
If you are you a new member or you want to get more involved…
You can also sign up for an information session and learn more about Citizens' Climate Lobby and how you can make a difference – it covers the basics about our approach and our preferred solution. Get your questions answered live!
If you want to become more involved LOCALLY here in Marin, take this brief questionnaire that can provide areas where you can contribute and make of difference:
Contact Senator Dianne Feinstein here
Contact Senator Alex Padilla here
Contact our Representative Jared Huffman here
Learn about the Energy Innovation and Climate Dividend Act and what you can do TODAY to support this important House bill.